Each of us comes to this site with different intentions: some are really looking for a life partner, and someone is considering the opportunity to meet only as a kind of entertainment, a way to pass the time without any specific purpose. And that is another motivation has a right to exist, but for those who come to the site with serious intentions, partner search is complicated because of the abundance profiles posted by amateurs only surface communication does not go beyond the virtual online dating.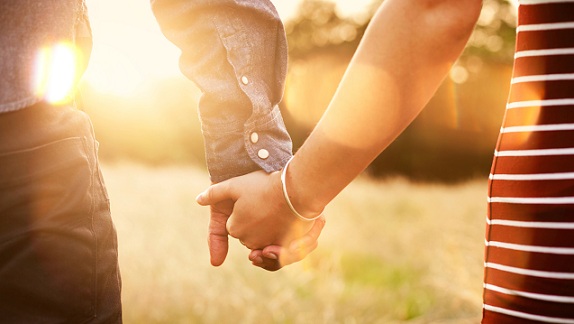 Thus, you face the task to choose from a huge database of precisely those people who have made it their aim to find a partner for long-term relationships. There are a number of signs on which the aggregate with a high degree of confidence to say that the people are really looking for the love of a lifetime. What are these signs?
The main signs of serious intent in getting acquainted
Firstly, on good, quality dating sites must exist rating (sometimes called TOP-100) of all participants that they earn and receive in the course of communication with other registered users of the site. Before you start to get acquainted with a particular virtual party, check what his ranking. If such a person's reputation is high, the probability that it is on the site with serious intentions, is greatly increased.
Second, carefully read the user profile with whom you intend to start a chat. If his profile is not empty and it is laid out more information about this guy, then this is another indication that the person in front of you with serious intentions.
Third, pay close attention to the pictures posted by the user (for cases where the profile does not contain pictures, you do not speak). Photos must be of good quality, close-up as a person and the whole figure of the user. This will help you immediately, at an early stage to weed out all questionable candidates and focus only on high-quality participants who came to the site with the most serious intentions.
Placing their profiles
Before you start acquaintance with all the care and precision create your own profile. Try as much as possible to describe in detail your vital interests, hobbies. The most thorough way to state the questionnaire of the person you would like to find a serious relationship, what should be his way of life, habits, perhaps religion.
Find out whether the purpose of dating a particular candidate is a legal marriage and a family. Meet only with those who are determined to get married for a long life together. Do not waste your time on those who visit online dating sites exclusively for idle pastime.
Do not set a meeting on the first day of your acquaintance, spend some time to communicating online, and only after you make sure that this person is really interested in you and you are sure that his characters are fully compatible, negotiate with him on the first date. This approach will save you from unnecessary frustration when meeting offline.
By following the above tips, you will most likely be able to get acquainted with the man, looking for a partner on a dating site for serious and long-term romantic relationship. So, your dreams will come true and you form another happy family.